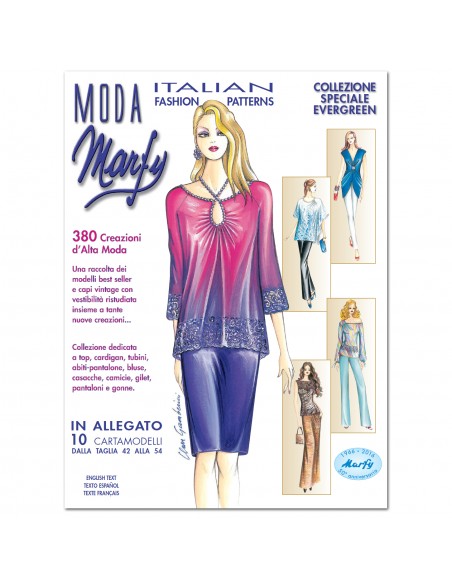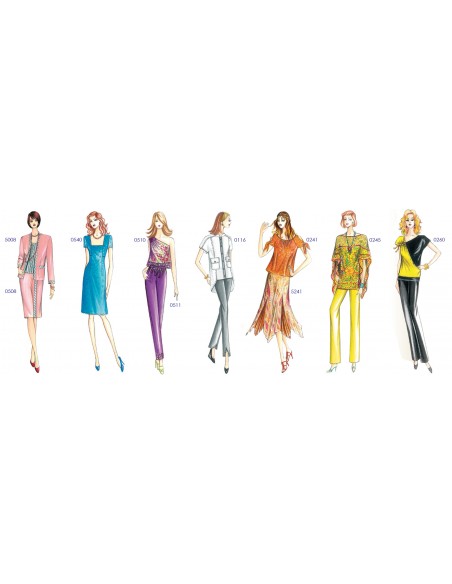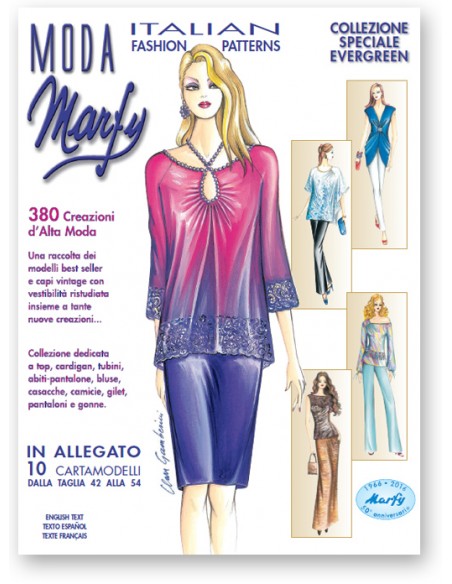 In 1966 the very first issue of Moda Marfy was published. Over 50 years we have spent hand in hand with you on a journey through the annals of fashion history. 
It is thanks to you, therefore, that we've been able to celebrate this historic milestone by treating you to Marfy's first Evergreen collection - 380 fashion patterns that will never go out of style. 
As you will know, some designs and cuts have stood the test of time, becoming undisputed style classics. Evergreen, these designs are a fundamental part of any wardrobe, and a continual source of inspiration. Exuding elegance and class, they are always on trend and easy to combine to create a unique signature look that is always at the pinnacle of style. 
It is this versatility that the Marfy Evergreen Collection seeks to showcase, selecting landmark sheath - dresses, tops, trousers and skirts, together with classic jackets, blouses, cardigans, jumpsuits and other essentials, that can be combined and exchanged according to your own personal sense of style. Each pattern is equally versatile, featuring optional versions and embellishments that enable you to create your unique, individual look. All sewing patterns have been perfected with updated fitting and size availability is wider.
Details are carefully crafted and highlighted, and adaptable to your own skills and desires - we suggest but you decide! This superb collection features everything you love about Marfy in one place - all your vintage favorites, and exclusive new pieces for every occasion. This original catalogue is dedicated to you, our wonderful readers, and will enable you to express you own unique style to the fullest, now and in the years to come.
Free GIFT in the catalog: 10 printed patterns available from size 42 to 54.
The free patterns are multi-sized printed in a graph and not cut in a single size as all other Marfy patterns.
The second Marfy Evergreen collection is dedicated to jackets, outerwear and dresses of various styles.
8 other products in the same category:
Customers who bought this product also bought: