The creation of new fashion patterns is always exciting. Whenever a new collection is prepared, there is a particular stir at Marfy: the emotion is always the same because style is our passion and beauty our objective.
We are perfectionists: our creative studio pursues an unending search for style. We balance attention to fashion trends, elegance and glamour to create unmistakable Marfy creations.
We are demanding: for each published model, we discard three. The fashion plates are designed by hand, the high selection of sketches enables us to create truly unique pieces.
We want the best. We search for the most modern, innovative, trendy fabrics that we propose in our drawings and suggest in the descriptions.
In Marfy patterns… 
There is a fashion for every occasion: from metropolitan chic to sporty casual, from evening to bridal. 
There is fashion for everyone: for the young and the not-so-young, classic, contemporary or trendy. 
There is fashion for every size: from 42 to 58.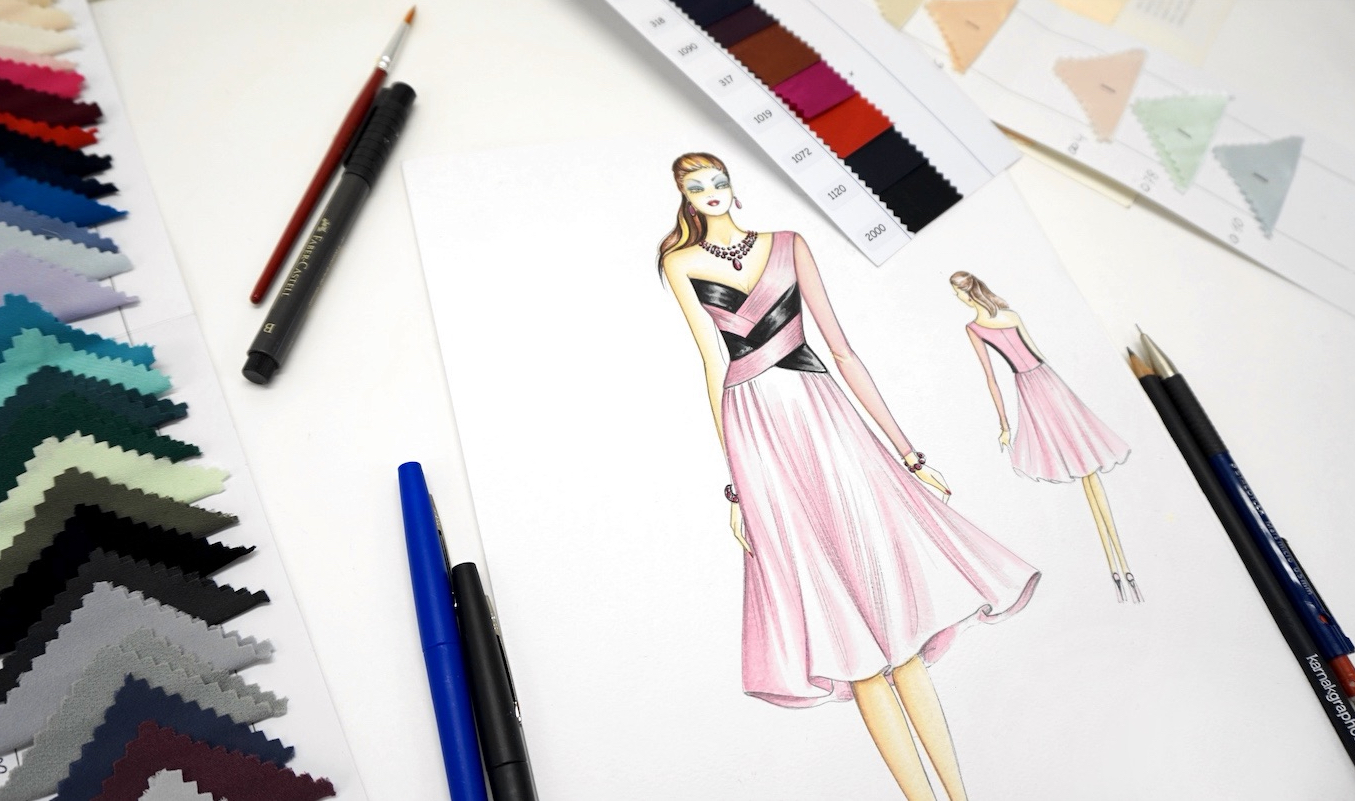 Beauty has a shape … that requires care, love and experience.  
The dressmaking patterns: from conception to creation.
Once the creations has been decided, the designs are passed to our pattern-makers who translate the ideas into final paper patterns. 
Testing on fabric: high precision details 
To ensure a perfect fit, line and elegance, next comes the fabric phases: each pattern is tested, studied and perfected on fabric.  
Your pattern is ready: you will soon be wearing the gown of your dreams 
To ensure full enjoyment of your sewing, Marfy sewing patterns are all cut and prepared by hand on tissue paper, in the size the customer has chosen among those available, and are ready to be set on the fabrics for cutting. This is a distinctive feature that we created and makes even more unique Marfy patterns, as a symbol of Italian craftsmanship known in the world. In fact, our patterns are made with care entirely in Italy.
All information on how to put the pieces together, other details and and special techniques needed are marked on the pattern in four languages: Italian, English, French and Spanish. 
Step-by-step sewing instructions are not included. The patterns do not include seam and hem allowances.
Constantly up to date, with the new digital age we have also created a special selection of multi sized patterns in PDF format to download and print directly at home. These digital sewing patterns cost less and you can have them in your hands just in a few minutes, ideal if you want to sew a garment in a very short time.
The simplicity and natural beauty of a dressmaking patterns created with a Marfy pattern conceals the long laborious work. We are perfectionists because we want our customers to enjoy worry-free sewing.
It will be so remarkably easy to create with your own hands exclusive and uniques dresses, skirts, jackets, if not even marvellous bridal gowns.