MARFY PATTERNS
HIGH FASHION WITHOUT THE HIGH PRICE TAG.
Marfy clothing patterns are 100% Made in Italy. A staff of expert stylists and pattern designers bring all their creativity, professionalism and attention to detail to the development of each creation, producing a distinctive Italian style to every garment. All of our designs are perfected on a fabric model until they meet the highest standards of form and function, no matter whether a complicated flowing or form-fitting evening dress, or a clean-lined geometric coat. Each creation is a unique expression of sculpture in fabric.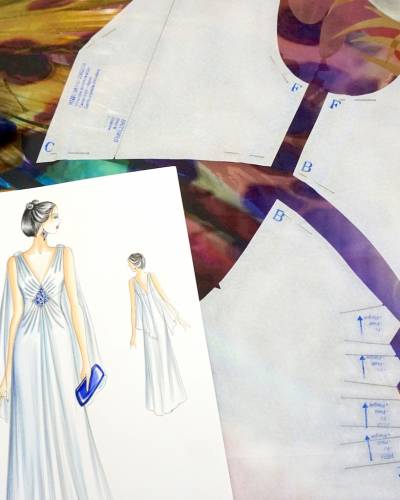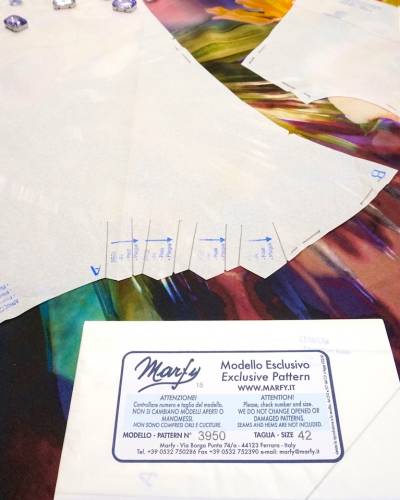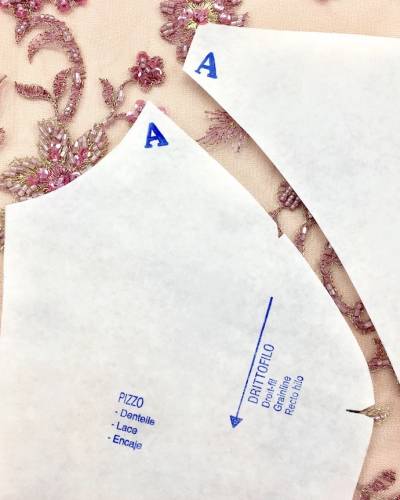 With the exception of the free multi-size sewing patters that come with the catalogue, all Marfy single-size paper patterns are cut by hand, piece by piece. Our skilled artisans ensure absolute precision to guarantee that your pattern will be ready to pin to your fabric of choice, leaving you free to concentrate on the pleasure of sewing and saving you considerable time that would otherwise be spent tracing and cutting out your pattern.
Every Marfy clothing pattern is designed to fit perfectly – all you have to do is choose your size from our comprehensive selection. In order for you to immediately visualise the finished garment, as well as its precise measurements, each clothing pattern is made without leaving extra space for seam and hem allowances. Any modifications you wish to make to personalize your project, such as shortening, lengthening and taking in or letting out, can be easily done prior to cutting.
When placing your pattern on the material, don't forget to allow that extra space! We recommend 1–2 centimetres for seams, and 4 centimetres for hems. Because our patterns are made of tissue paper they are semi-transparent so it's a simple task to position them onto your fabric and see clearly what you are doing before you cut. This also allows you to line up any stripes, checks or other fabric designs accurately.
Marfy sewing patterns are stamped and marked with all the directions you need. Instructions are given in four languages: Italian, English, French and Spanish, and you can even leave our patterns on while you sew!
These markings include notches, not only for gathering and loosening the fabric, but also at the bust, waist and hip points. We show you how to position the fabric grain and where to put the darts and pleats, along with each piece of the pattern from the front and back pieces to the tiny accessory straps and other details. Everything is numbered so you can see which piece goes where – all you have to do is sew side A on one piece to side A on the adjoining piece, then join B to B and so on.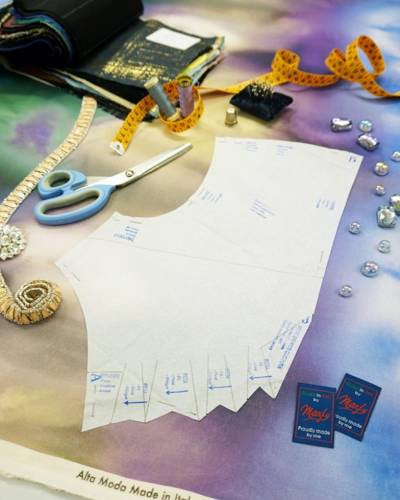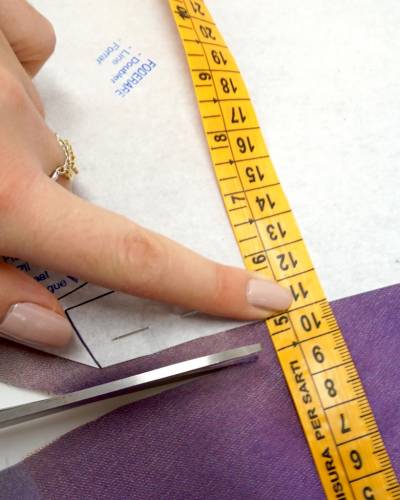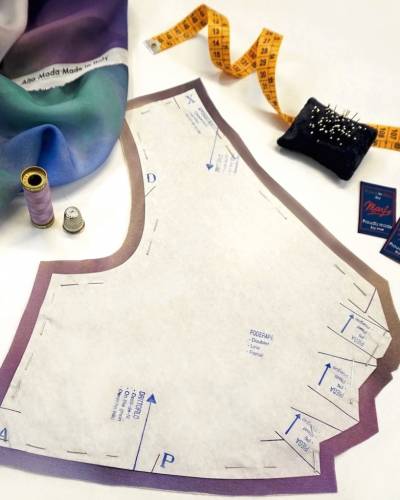 Because our sewing patterns are so easy to follow, we don't provide step-by-step instructions for how to make each garment. You can adapt each design as you like, but don't let this deter newcomers to sewing. If you're uncertain the first time you try one of our patterns, all you will need is your favourite dressmaking book beside you that will quickly give you a selection of techniques to choose from. Once you get the hang of it, you won't even need your reference book to guide you and will be able to make beautiful, stylish garments in no time.
If you decide to line your garment you can use the same pattern to create the perfect fit.
The patterns you order will be delivered straight to your door, pre-cut and folded into an envelope. When you're cutting out and sewing your fabric, make sure you always keep your catalogue close at hand or a print from the website as you will need to refer to the garment design. This will ensure you keep in mind the finished product and help you decide how the individual pieces will best fit together. The images show the cuts and the smallest details of the design – front and back – very clearly. You can't go wrong!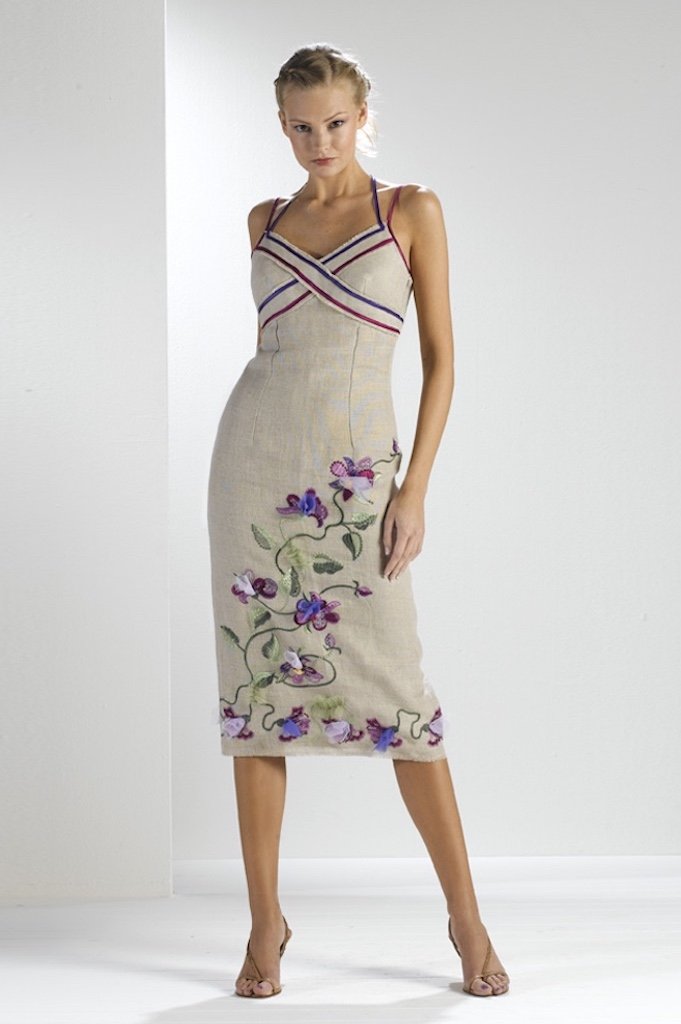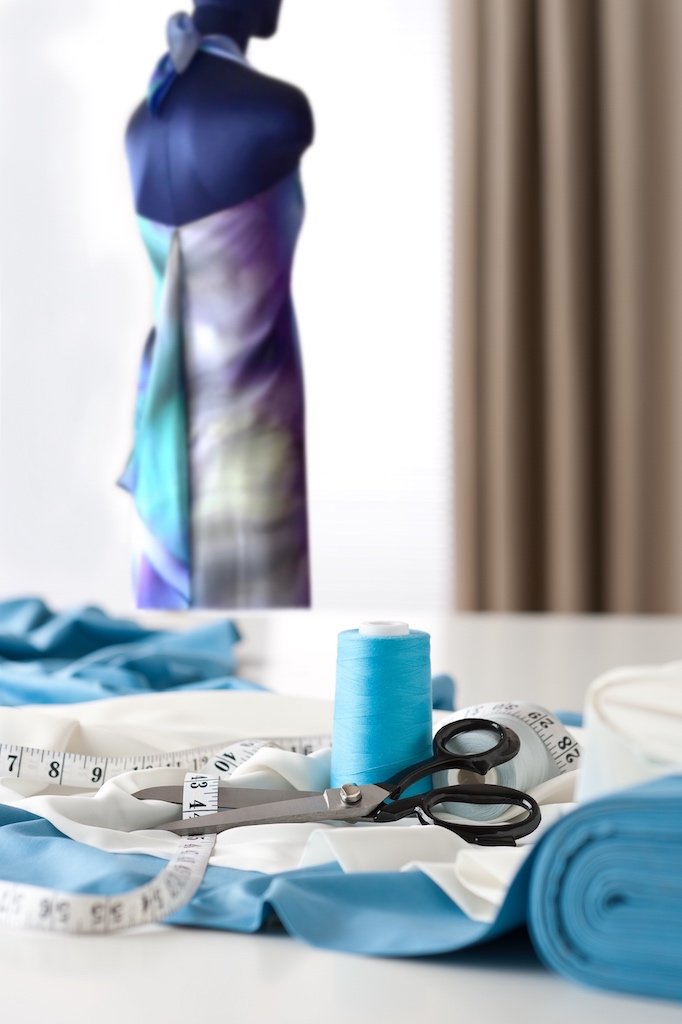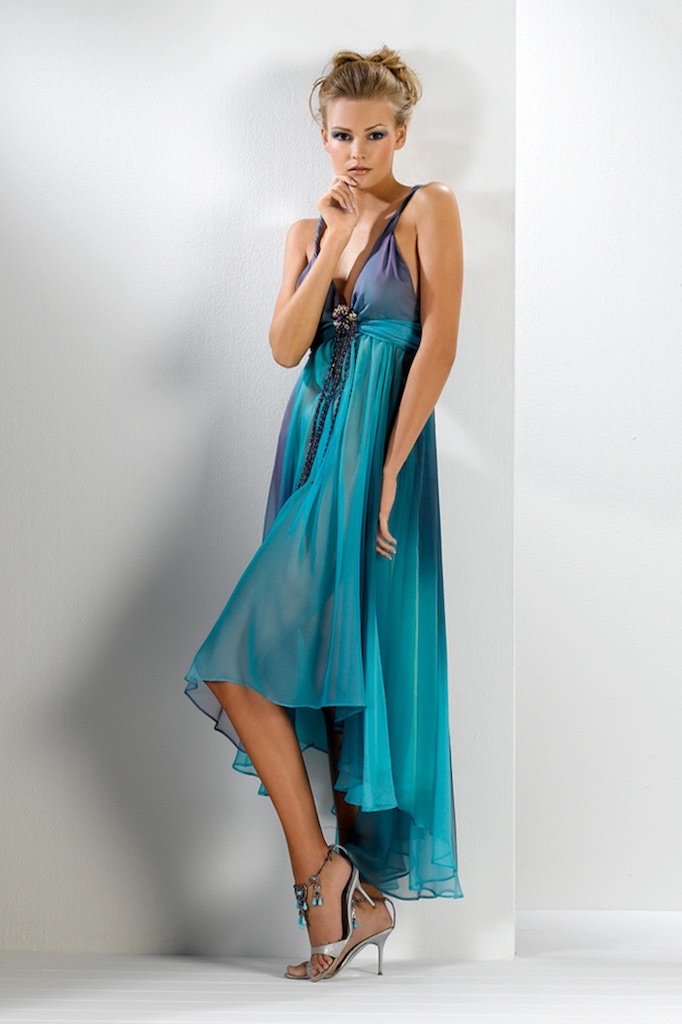 You can find more than 1500 Marfy designs on our website and it's a good idea to print off the one you are making for reference purposes and keep it together with your pattern.
The printed design page always features a description containing the amount of material you will need for your size, but to be on the safe side it's best to wait until you have the pattern in your hands before deciding how much material you will need.
If this is your first experience creating a garment from a Marfy sewing pattern, you may like to make a full-size test sample in muslin before you start cutting your chosen material. This way you can try on the design and get an idea of the lines, the shape, the fit, and any modifications you may like to make. If you need to take it in a little here, or let it out a little there, you can easily adjust the pattern accordingly, et voilà!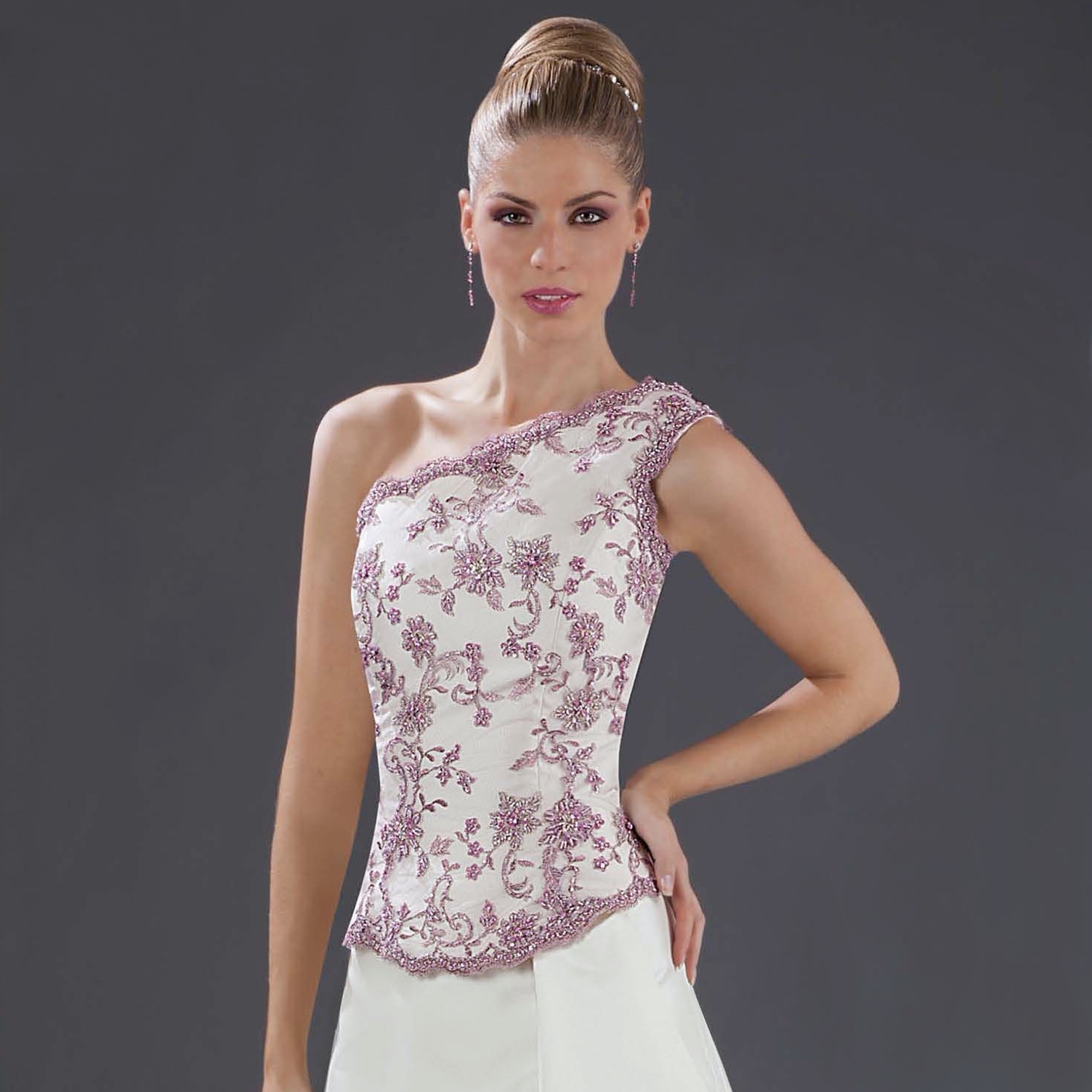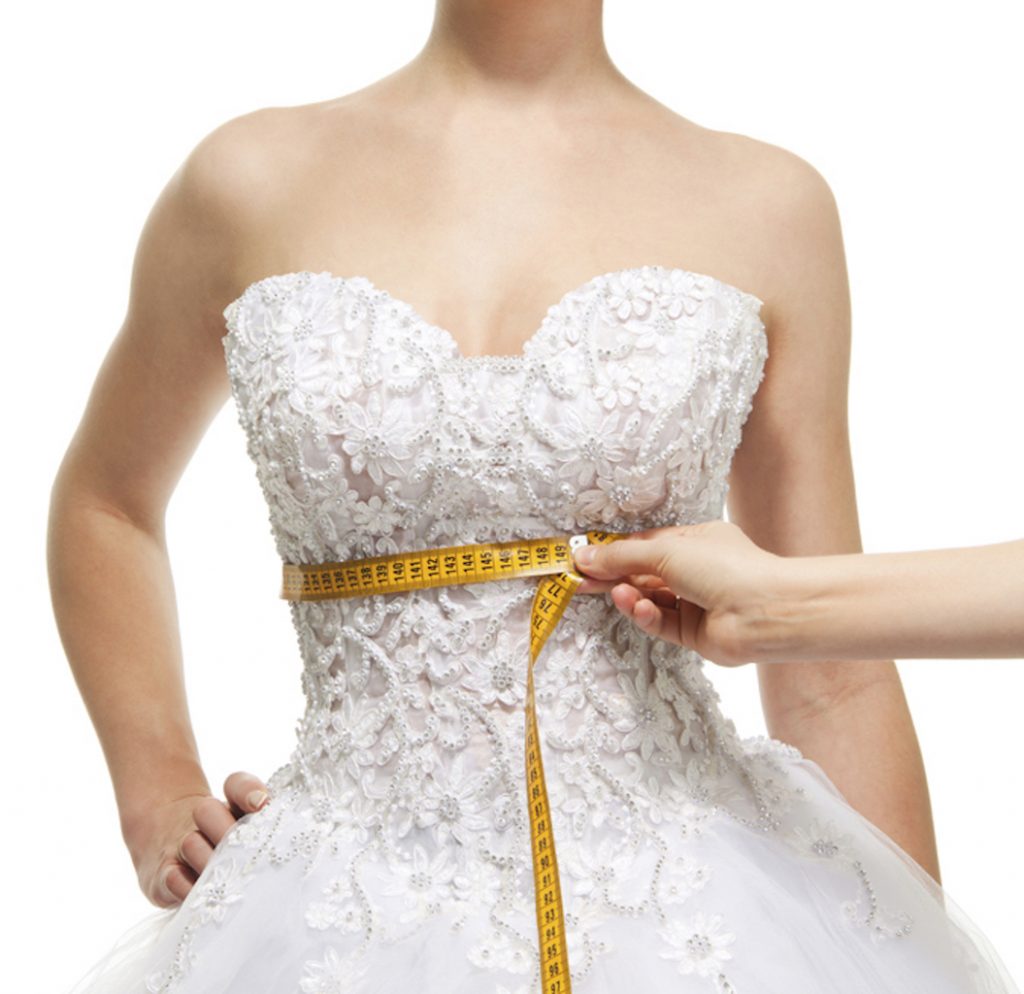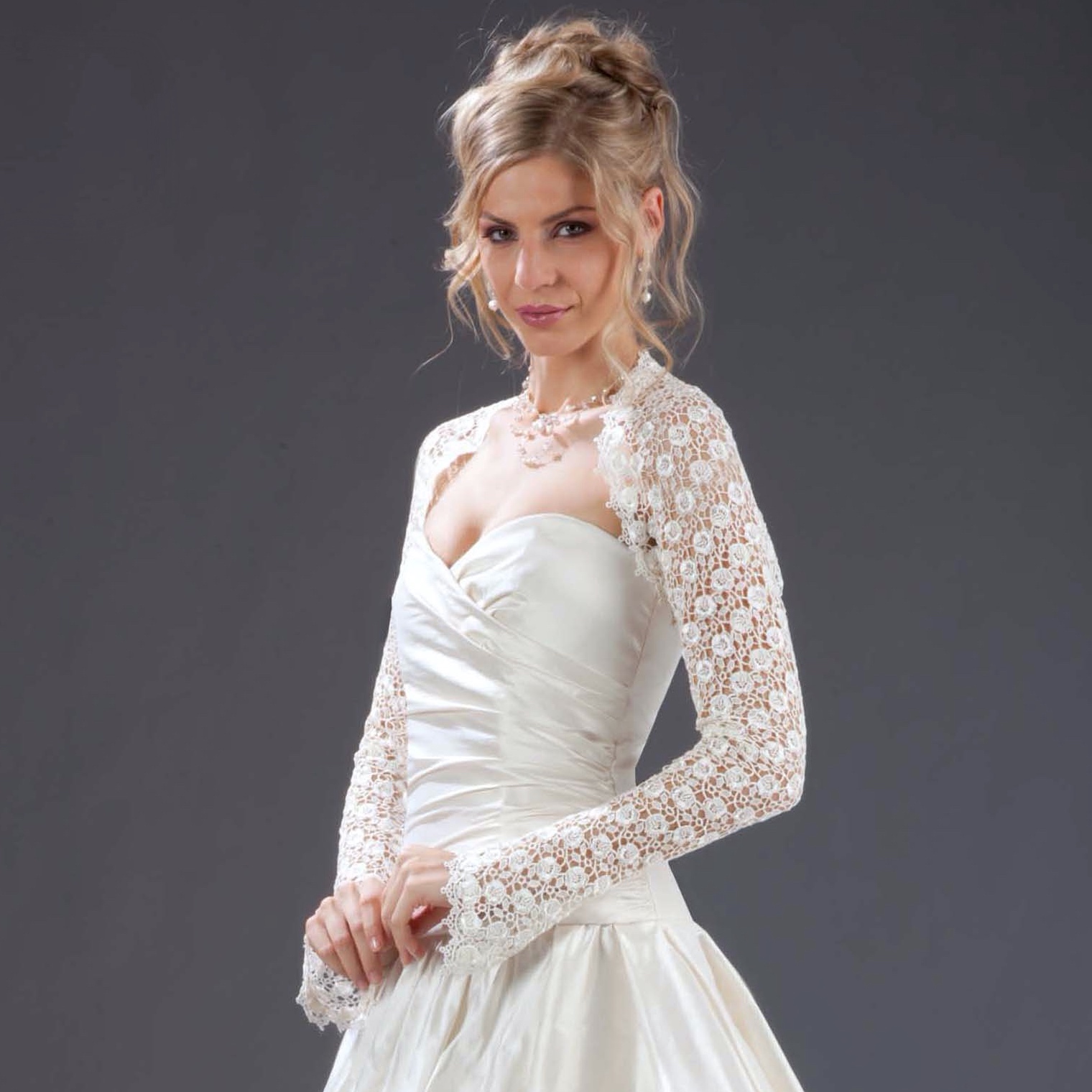 Why not try one of the free patterns online, the PDF ones at little cost or the free patterns that come with our catalogue? There are so many to play with before you go on to choose from hundreds on offer. With so much choice, you can create an entire wardrobe that reflects your personal style and fits you like a glove! The end result will be a unique, high fashion garment made by you, for you, without the price tag associated with haute couture.
For decades Marfy has been building a client base of thousands of satisfied sewers, as the countless comments and readers' photos in forums, socials and blogs testify. It is a great pleasure to know that so many of our budding and experienced seamstresses around the world continue to love making our garments, and wearing them with pride.
Our heartfelt thanks go out to you all!
MARFY SEWING PATTERNS IN BRIEF
Our patterns are 100% Made in Italy
They are cut by hand in single size, piece by piece, and designed to fit perfectly
All designs have been created by us and perfected on fabric prototypes
Because our patterns are clearly marked and numbered, they don't include step-by-step instructions or seam and hem allowances; you are free to make these creative choices.
The product page provides information about designs, descriptions, amounts of fabric needed, etc.
Each collection and our website provides free patterns and we welcome you to our worldwide family of sewers!