The second edition of our most distinctive collection.
350 pages of fashion design, the collection presents more than
230 models inspired by every epoch and style from the elaborate Baroque to the sophisticated 1920's, from the delicate refreshing Botticelli style to truly regal gowns and on to the current, trendy bride.

The collection is completed with veils, lingerie, corsets and petticoats. It also provides a great deal of important advice on fabrics, laces, embroidery and floral decorations to enhance the gown.
The patterns from this collection are available while stocks last.
THIS CATALOG IS SOLD OUT!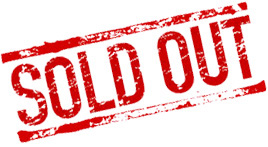 8 other products in the same category: